Welcome From Josie Erb, MA, LPC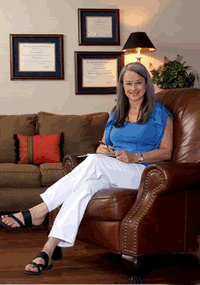 Everyone in life has to deal with problems and challenges at some point in their lives. We can all learn from these challenges. Counseling can help you by offering perspective as you learn to deal with life's struggles.

Josie Erb offers a safe, confidential, and non-judgmental space to explore and develop a deeper understanding of one's self and others in order to relieve suffering, promote personal growth, and create lasting change.

Josie holds a Master's degree in counseling from Sam Houston State University, an undergraduate degree in Business Administration and is a graduate of Coach University.

Her approach to therapy is an interactive coaching style including education and cognitive behavioral techniques. She views the therapeutic relationship as a collaboration with her clients to help them attain the personal growth they're striving for. She is faith-based and believes that hope and healing come from a holistic mind, body and spirit approach.

She enjoys working with people from all stations in life. Her clients are adults, adolescents and children who want to resolve unpleasant feelings and live happy and productive lives.

Thank you for visiting JosieErb.Com.
Josie Erb, MA, LPC
Contact Us | Directions/Map